Turning Social Media Accounts into Bank Accounts
Building the digital brands of the future
Community Commerce Changes Everything
By allowing ordinary fans and influencers to tap into and monetize their communities and followers, SponsorsOne (CSE:SPO) (CNSX:SPO.CN) (Frankfurt:5SO), (OTC:SPONF) is replacing conventional influencer marketing with a properly incentivized and decentralized sales force.
Brand Creation Experts
SponsorsOne's team of entrepreneurs, former brand executives, advertising experts, supply chain professionals, and technology innovators have the skills and experience to build brands in innovative new ways.
Data Driven Consumer Insights
By tracking and analyzing digital brand engagement in real time, SponsorsOne's platform allows for unprecedented insight and understanding of consumer engagement, attention, and demand.
Beyond Influencer Marketing
By moving beyond conventional influencer marketing to something the company calls Community Commerce, SponsorsOne is using technology to rethink demand creation and customer acquisition.
Decentralized Rewards
With its decentralized SponsorCoin platform, SponsorsOne allows brands to connect directly to consumers, gaining insight into their brand behavior and even rewarding or sponsoring valuable engagement directly with individual payments and cash commissions.
Demand On Demand
This combination of data and incentives allows SponsorsOne to engineer demand for its products and brands with a degree of certainty that used to be considered impossible.
Proven Results
Already successful with several brands in the alcoholic beverage space, Sponsors One is now moving into recreational plant products backed by deep understanding and creation of consumer demands.
Acquire, Scale, Exit at Profit
That's the strategy for this brand building powerhouse, and so far things are right on track.
The Decentralized Future of Ecommerce
Supporting up to 10 layers of commission structure, SponsorCoin gives brands the power to track exactly who is generating their sales and engagement online, and reward these people accordingly.
Taking the Guesswork out of Brand Creation
What if creating a successful, profitable brand could be brought into the realm of exact science? With enough data, and the technology to appropriately analyze that data, how confident could a company be that their brand would succeed? And what happens when you add in the power of incentives to this picture?
That's exactly what SponsorsOne (CSE:SPO) (CNSX:SPO.CN) (Frankfurt:5SO), (OTC:SPONF) is doing with its revolutionary platform that puts the power of big data at brand creators' fingertips. 
Finding a Better Way
The team behind SponsorsOne combines expertise in brand building, production, technology, and user experience to create something powerful and unique.
After extensive experience in the conventional way of doing things, SponsorsOne's team knew there had to be a better way. Starting with influencer marketing in 2006, the company has since grown into an innovative and very talented breakthrough brand powerhouse with the technology to both understand and create demand across industries.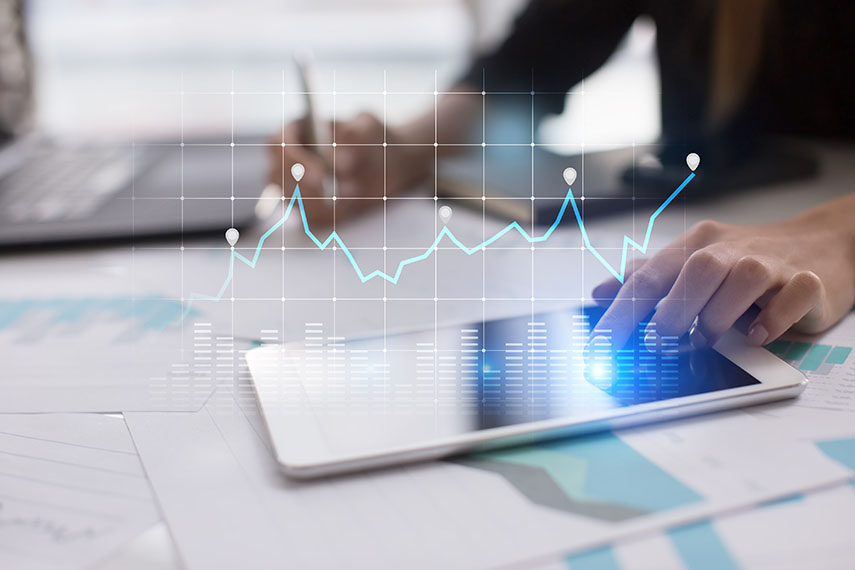 Tracking Consumer Behavior 
From Facebook likes to ecommerce purchases and more, consumer behavior and engagement with a brand tells a story. People knowingly or unknowingly reveal their own preferences, desires, and dislikes. 
The only problem is, until recently, most brands weren't really paying attention. Even if they wanted to, they didn't really know where to begin. SponsorsOne changes all this with its innovative technology platform that allows brands to look deeper into how their customers are interacting and engaging with the company.
The Power of Community Commerce
In today's digitally native world, companies no longer have the luxury of simply guessing what consumers are looking for. They may get lucky, sure, but they could also end up wasting vast sums of money promoting a brand that nobody actually wants. 
Like it or not, consumer behavior online is highly visible. It can be tracked, aggregated, and analyzed, and by doing this, brands can gain incredible insights into their customers' preferences and decision making process. 
But what if brands could go beyond just collecting data? What if this power could be used to not only reward people who drive sales, but to give these people the tools they need to create serious demand, and a respectable income in the process?
Rewarding Valuable Engagement
In business, insight is power, and it didn't take long for SponsorsOne's stable of brands to realize just how valuable each act of consumer engagement really is.
Liking or sharing something on social media puts the brand in front of new consumers, and often serves as a form of endorsement. If your friends like something, you're more likely to purchase it for yourself.
Companies have known this for a very long time, and the current iteration of influencer marketing is a perfect example of the principle in practice. But while conventional influencer marketing leaves the engagement, and the rewards, to a few select "influencers" with large followings, SponsorsOne is putting this power back into the hands of the individual consumer, turning them, in essence, into a massive, decentralized sales army. 
Decentralized Commission Payments to Customers
With SponsorCoin, SponsorsOne allows brands to directly compensate their most passionate and engaged customers for the valuable promotional services they provide. A recommendation from a friend is worth much more than one from a stranger, and smart brands are now able to give consumers a piece of the value their engagement and endorsements help generate.
Through this revolutionary decentralized incentives model, rewards can be provided, automatically, not just to the top 1% of paid brand "influencers," but to everyone who participates in the community and helps build knowledge and support of the brand.
Although the SponsorCoin platform is capable of tracking up to 10 layers of connections and commissions for a sale, the company recommends brands stick with 2 layers at most. This provides community managers and salespeople a larger commission each and keeps the process manageable. 
Each community has a dashboard showing them the leads they've generated, allowing them to reach out directly or through conventional marketing channels to get these people to convert. The system tracks all of this, and rewards or commissions are paid directly to the community members's Stripe account. This essentially turns dedicated fans into an effective and decentralized sales force.
Scaling Customer Relationships
Now more than ever, the relationship between a consumer and a brand is exactly that; a relationship. Properly maintained and nurtured, the relationship can go on for years, and a passionate customer can bring many new converts to the brand.
But like any relationship, maintaining this takes work, and even one mistake or act of neglect could ruin the entire thing, wasting years of effort. 
With SponsorsOne and SponsorCoin, brands can build, strengthen, and reward the kinds of authentic engagement that has proven to be most valuable in growing the business. Customers feel understood, valued, and that they're part of a community.
Brands get the passionate fans and authentic engagement that then brings in more customers and growth. Community members, especially the most effective among them, get a new and highly scalable source of income that pays them to promote their favorite brands online.
Real world results
SponsorsOne walks the talk. They've put their money where their mouth is, and already have the results to show for it.
Starting with a portfolio of alcoholic beverage brands, the company has succeeded in significantly growing not just brand awareness and presence, but also sales and revenue.
Following a business model of acquire, scale, exit on the brand building side, the company has the ability and the technology to reliably repeat the process again and again, building real world demand based on deep insights into consumer behavior and desires. 
Summary For Investors
These days, the relationship between the consumer and their favorite brands is more personal than ever before. A passionate fan is valuable, and SponsorsOne is giving brands a powerful way to both track and incentivize that valuable engagement by turning fans into a decentralized sales force. 
The company, founded by brand building and business experts, has the experience and the knowledge to build successful, breakthrough brands, and they've already proved it multiple times, most notably with their successful lines of alcoholic beverages. 
With the SponsorCoin platform, brands can track consumer engagement online, build community and relationships with individual customers, and even reward the most valuable forms of engagement in a completely decentralized and scalable way.
For community members, promoting their favorite brands becomes a lucrative source of income, and can easily scale into a real business at the high end, with commissions of up to 20% paid directly to their Stripe accounts.
On the branding side, SponsorsOne is pursuing a very smart acquire, scale, exit model with its stable of brands, and is already seeing significant success.
SponsorsOne Inc. trades under (CSE:SPO) (CNSX:SPO.CN) (Frankfurt:5SO), and (OTC:SPONF).
In the News
Management
Myles Bartholomew
CEO

In the world of sponsorship, Myles Bartholomew has been sponsored by over 40 different brands throughout his professional motocross career. During this time, he co-founded MXM Nation to assist amateur athletes to access their favorite sporting brands From this personal experience in the traditional form of sponsorship, Myles was inspired to launch SponsorsOne to create a social platform where passionate consumers can gain access to sponsorship from their chosen brands.
Charles Sung
CFO
Mr. Sung is a Partner of CAN Partners LLP, a Canadian CPA and consulting firm, and is a seasoned CFO for other junior public companies and startup companies. Through his sixteen years of experience, Charles provides business/financing consulting, accounting, assurance and general tax services to private and public entities. Before opening his own practice, Charles was an Assurance Manager at MNP Canada, and has managed numerous audit and consulting engagements and advised on technical accounting and auditing issues for private and public clients. Charles graduated from University of Toronto with a Master of Management of Professional Accounting degree and a Bachelor of Applied Science degree in Electrical Engineering.
Ricardo Camargo
Chief Brand Officer
Ricardo is a creative marketer and strategist in the global brand space. With over 20 years of experience, passion, and knowledge of consumer culture and a proven track record of growing iconic consumer brands, Ricardo has evolved into a creative, strategic, and business leader. He has worked with global clients such as Adidas, Medterra, Oakley, and Burton and specializes in innovative "brand design" for early-stage and established companies. He has worked across a range of verticals, including: Consumer Packaged Goods, Food & Beverage, Hospitality, Health-tech, and Consumer Electronics.
Gary Bartholomew
Chairman

Gary is a serial entrepreneur, having built twelve tech start-ups, created $1.5B in market capitalization, and managed both public and private company exits. He is a University of Waterloo founding advisor MBET and GBDA and graduate BSc. 1983
Doug Beynon
Director
Dr. Beynon is a seasoned entrepreneur, executive, advisor, mentor and investor with over 35 years of senior management experience. He has been directly and indirectly involved in commercializing multiple technologies and has restructured organizations, managed small to medium enterprises, started private and public companies, advised and mentored corporations, and secured investment funding.
Wit Ostrenko
Director
President and Founder of Celerity Investments, Inc., Wit consults on financial, planning, fundraising, and investments of most notably, not-for-profit large institutions, and works with Boards of Directors and senior management in visioning for the future and practical ways to raise operating standards for future growth as well as raising resources for Endowments, Capital Improvements, and Operations..
Bryce Bonneville
Corporate Governance, Compliance and Legal
Specializing in Canadian securities law, corporate finance and mergers and acquisitions, Bryce has over 20 years of focused experience assisting early stage and development stage companies both private, going public and publicly listed..
DISCLAIMER
Who are we and what do we do?
We are paid advertisers, also known as stock touts or stock promoters, who disseminate favorable information (the "Information") about publicly traded companies (the "Profiled Issuers").
How is the Information published?
We publish the Information on our Website, in newsletters, audio services, live interviews, featured "research" reports, on message boards and in email communications for specific time periods that are agreed upon between us and the Profiled Issuer or third party paying us. Our publication of the Information is known as a "Campaign".
Will everyone receive the Information at the same time?
No. The Information may be sent to potential investors at different times that are minutes, hours, days or even weeks apart.
How is a potential investor impacted if he receives the Information later than other investors?
Typically, the trading volume and price of a Profiled Issuer's securities increases after the Information is provided to the first group of investors. Therefore, the later an investor receives the Information, the more likely it is that he will suffer increased trading losses if he purchases the securities of a Profiled Issuer.
What will happen to the shares that we hold during the Campaign?
We will sell the shares we hold while we tell investors to purchase during the Campaign.
What will happen when the Campaign ends?
Most, if not all, of the Profiled Issuers are penny stocks that are illiquid and whose securities are subject to wide fluctuations in trading price and volume. During the Campaign the trading volume and price of the securities of each Profiled Issuer will likely increase significantly. When the Campaign ends, the volume and price of the Profiled Issuer will likely decrease dramatically. As a result, investors who purchase during the Campaign and hold shares of the Profiled Issuer when the Campaign ends will probably lose most, if not all, of their investment.
Why do we publish only favorable Information?
We only publish favorable information because we are compensated to publish only favorable information.
Why don't we publish negative Information?
We don't publish negative information because we are not paid to publish negative information. We are paid to publish only favorable information.
Is the Information complete, accurate, truthful or reliable?
No. The Information is a snapshot that provides only positive information about the Profiled Issuers. The Information consists of only positive content. We do not and will not publish any negative information about the Profiled Issuers; accordingly, investors should consider the Information to be one-sided and not balanced, complete, accurate, truthful or reliable.
What we do not do?
We do not publish negative information about the Profiled Issuers. We do not verify or confirm any portion of the Information. We do not conduct any due diligence, nor do we research any aspect of the Information including the completeness, accuracy, truthfulness or reliability of the Information. We do not review the Profiled Issuers' financial condition, operations, business model, management or risks involved in the Profiled Issuer's business or an investment in a Profiled Issuer's securities.
Where does the Information come from?
The Information is provided to us by the Profiled Issuers and/or the person who hires us. We may also obtain the Information from publicly available sources such as the OTC Markets, Google, NASDAQ, NYSE, the Securities and Exchange Commission's Edgar database or other available public sources.
If we say we make "stock picks," are those picks our own?
No, they are not. We are compensated to advertise the securities we are told to advertise.
What will happen if an investor relies on the Information?
If an investor relies on the Information in making an investment decision it is highly probable that the investor will lose most, if not all, of his or her investment. Investors should not rely on the Information to make an investment decision.
Who pays us to publish the Information?
The source of our compensation varies depending upon the particular circumstances of the Campaign. We are compensated by the Profiled Issuers, third party shareholders and other parties related to the Profiled Issuers such as officers and/or directors who will derive a financial or other benefit from an increase in the trading price and/or volume of a Profiled Issuer's securities. The nature and amount of compensation we receive for publishing the Information about each Profiled Issuer and our ownership of each Profiled Issuer is set forth below under the heading captioned, "What we are compensated".
What warranties do we make about the Information?
None. We make no warranty or representation about the Information, including its completeness, accuracy, truthfulness or reliability and we disclaim, expressly and implicitly, all warranties of any kind, including whether the Information is complete, accurate, truthful, or reliable and as such, your use of the Information is at your own risk. The Information is provided as is without limitation.
What we are not.
We are not and do not act in the capacity of any of the following; as such, you should not construe our activities as involving any of the following:
An independent adviser or consultant;
A fortune teller;
An investment adviser or an entity engaging in activities that would be deemed to be providing investment advice that requires registration either at the federal or state level;
A broker-dealer or an individual acting in the capacity of a registered representative or broker;
A stock picker;
A securities trading expert;
A securities researcher or analyst;
A financial planner or one who engages in financial planning;
A provider of stock recommendations;
A provider of advice about buy, sell or hold recommendations as to specific securities; or
An agent offering or securities for sale or soliciting their purchase.
Are risks in this disclaimer the only risks investors should be aware of?
No. There are numerous risks associated with each Profiled Issuer and investors should undertake a full review of each Profiled Issuer with the assistance of their financial, legal, and tax advisers prior to purchasing the securities of any Profiled Issuer.
What conflicts of interest do we have in publishing the Information?
We are not objective or independent and have multiple conflicts of interest. The Profiled Issuers and parties hiring us have conflicts of interest.
What will happen to the shares that we hold during the Campaign?
We will sell the shares we hold while we tell investors to purchase.
Our publication of the Information involves actual and material conflicts of interest including but not limited to the following:
We receive monetary and/or securities compensation in exchange for publishing the (favorable) Information about the Profiled Issuers;
We do not publish any negative information whatsoever about the Profiled Issuers;
We may own a Profiled Issuer's securities that we acquired from the Profiled Issuer, third parties or from our own open market purchases before, during or after the Campaign and we may sell these securities during the Campaign while publishing the (favorable) information that instructs investors to purchase. Our selling of a Profiled Issuer's securities will likely cause investors to suffer losses;
A short time after we acquire a Profiled Issuer's securities, we may publish the (favorable) Information about the Profiled Issuer advising others, including you, to purchase; and while doing so, we may sell the Profiled Issuer's securities we acquired during our public dissemination of the Information causing us to profit while you suffer a loss;
Parties holding a Profiled Issuer's securities, including those who engage our services and/or compensate us, will sell their shares of the Profiled Issuer while we are publishing the (favorable) Information.
Who is responsible if an investor relies on the Information?
The investor. We are not responsible or liable for any person's use of the Information or any success or failure that is directly or indirectly related to such person's use of the Information because we have specifically stated that the information is not reliable and should not be relied upon for any purpose. We are not responsible for omissions or errors in the Information, and we are not responsible for actions taken by any person who relies upon the Information.
What do we urge potential investors to do?
We urge Investors to conduct their own in-depth investigation of the Profiled Issuers with the assistance of their legal, tax and investment advisers. An investor's review of the Information should include but not be limited to the Profiled Issuer's financial condition, operations, management, products or services, trends in the industry and risks that may be material to the profiled Issuer's business and other information he and his advisers deem material to an investment decision. An investor's review should include, but not be limited to a review of available public sources and information received directly from the Profiled Issuers or from websites such as Google, OTC Markets, NASDAQ, NYSE, www.sec.gov or other available public sources.
Why is this Disclaimer being provided?
We are providing you with this disclaimer because we are publishing advertisements about penny stocks. Because we are paid to disseminate the Information to the public about securities, we are required by the securities laws including Section 10(b) of the Securities Exchange Act of 1934 (the "Exchange Act") and Rule 10b-5 thereunder, and Section 17(b) of the Securities Act of 1933, as amended (the "Securities Act"), to specifically disclose our compensation as well as other important information, This information includes that we may hold, as well as purchase and sell, the securities of a Profiled Issuer before, during and after we publish favorable Information about the Profiled Issuer. We may urge investors to purchase the securities of a Profiled Issuer while we sell our own shares.
The anti-fraud provisions of federal and state securities laws require us to inform you that we may engage in buying and selling of Profiled Issuer's securities before, during and after the Campaigns.
What are other risks that investors should be aware of?
Any investment in the Profiled Issuers involves a high degree of risk and uncertainty. The securities may be subject to extreme volume and price volatility, especially during the Campaigns. Favorable past performance of a Profiled Issuer does not guarantee future results. If you purchase the securities of the Profiled Issuers, you should be prepared to lose your entire investment. Some of the risks involved in purchasing securities of the Profiled Issuers include, but are not limited to the risks stated below.
We do not endorse, independently verify or assert the truthfulness, completeness, accuracy or reliability of the Information. We conduct no due diligence or investigation whatsoever of the Information or the Profiled Issuers and we do not receive any verification from the Profiled Issuer regarding the Information we disseminate.
If we publish any percentage gain of a Profiled Issuer from the previous day close in the Information, it is not and should not be construed as an indication that the future stock price or future operational results will reflect gains or otherwise prove to be advantageous to your investment.
The Information may contain statements asserting that a Profiled Issuer's stock price has increased over a certain period of time which may reflect an arbitrary period of time, and is not predictive or of any analytical quality; as such, you should not rely upon the (favorable) Information in your analysis of the present or future potential of a Profiled Issuer or its securities.
The Information should not be interpreted in any way, shape, form or manner whatsoever as an indication of the Profiled Issuer's future stock price or future financial performance.
You may encounter difficulties determining what, if any, portions of the Information are material or non-material, making it all the more imperative that you conduct your own independent investigation of the Profiled Issuer and its securities with the assistance of your legal, tax and financial advisor.
We or other stock promoters may receive free trading shares as compensation or we may acquire such shares in open market transactions before and during the Campaigns, and we may sell the shares we acquire at any time, even during the Campaigns while publishing the Favorable Information. When we sell the shares of the Profiled Issuers that we hold, the price at which investors can sell their shares will dramatically decrease and will likely cause investors to suffer trading losses.
We may sell securities of the Profiled Issuers for less than target prices set forth in the Information, and we may profit by selling our securities during the Campaigns while investors encounter losses.
When we acquire, purchase or sell the securities of the Profiled Issuers, it may (a) cause significant volatility in the Profiled Issuer's securities; (b) cause temporary but unrealistic increases in volume and price of the Profiled Issuer's securities; (c) if selling, cause the Profiled Issuer's stock price to decline dramatically; and (d) permit us to make substantial profits while investors who purchase during the Campaign experience significant losses.
The securities of the Profiled Issuers are high risk, unstable, unpredictable and illiquid which may make it difficult for investors to sell their securities of the Profiled Issuers.
If we are compensated in improperly free trading securities of the Profiled Issuers, either directly or indirectly from persons who claim to be non-affiliates of such Profiled Issuer, we and the Profiled Issuer or third party could be subject to SEC Enforcement Action, including allegations of an illegal distribution in violation of Section 5(a) and 5(c) of the Securities Act.
We may hire third party service providers and stock promoters to electronically disseminate live news regarding the Profiled Issuers, yet we have no control over the content of and do not verify the information that the Profiled Issuers and/or third party service providers publish. These third party service providers are likely compensated for providing positive information about the Issuer and fail to disclose their compensation to you.
If a Profiled Issuer is an SEC reporting company, it could be delinquent (not current) in its periodic reporting obligations (i.e., in its quarterly and annual reports), or if it is an OTC Markets Pink Sheet quoted company, it may be delinquent in its Pink Sheet reporting obligations, which may result in OTC Markets posting a negative legend pertaining to the Profiled Issuer at www.otcmarkets.com, as follows: (i) "Limited Information" for companies with financial reporting problems, economic distress, or that are unwilling to file required reports with the Pink Sheets; (ii) "No Information," which characterizes companies that are unable or unwilling to provide any disclosure to the public markets, to the SEC or the Pink Sheets; and (iii) "Caveat Emptor," signifying buyers should be aware that there is a public interest concern associated with a company's illegal spam campaign, questionable stock promotion, known investigation of a company's fraudulent activity or its insiders, regulatory suspensions or disruptive corporate actions. If the Information states that a Profiled Issuer's securities are consistent with the future economic trends or even if your independent research indicates that, you should be aware that economic trends have their own limitations, including: (a) that economic trends or predictions may be speculative; (b) consumers, producers, investors, borrowers, lenders and government may react in unforeseen ways and be affected by behavioral biases that we are unable to predict; (c) human and social factors may outweigh future economic trends that we state may or will occur; (d) clear cut economic predictions have their limitations in that they do not account for the fundamental uncertainty in economic life, as well as ordinary life; (e) economic trends may be disrupted by sudden jumps, disruptions or other factors that are not accounted for in economic trends analysis; in other words, past or present data predicting future economic trends may become irrelevant in light of new circumstances and situations in which uncertainty becomes reality rather than predicted economic outcome; or (f) if the trend predicted involves a single result, it ignores other scenarios that may be crucial to make a decision in the event of unknown contingencies. The Information is presented only as a brief snapshot of the Profiled Issuer and should only be used, at most, and if at all, as a starting point for you to conduct a thorough investigation of the Profiled Issuer and its securities. You should consult your financial, legal or other adviser(s) and avail yourself of the filings and information that may be accessed at www.sec.govwww.sec.gov, www.otcmarkets.com or other electronic media, including: (a) reviewing SEC periodic reports (Forms 10-Q and 10-K), reports of material events (Form 8-K), insider reports (Forms 3, 4, 5 and Schedule 13D); (b) reviewing Information and Disclosure Statements and unaudited financial reports filed with the OTCMarkets.com; (c) obtaining and reviewing publicly available information contained in commonly known search engines such as Google; and (d) consulting investment guides at www.sec.gov and www.finra.org. You should always be cognizant that the Profiled Issuers may not be current in their reporting obligations with the SEC and the OTC Markets and/or have negative legends and designations at otcmarkets.com.
What we were paid to advertise the Profiled Issuers.
The details of our compensation and the period of the Campaign is set forth below.
Name of Issuer & Ticker Symbol - SponsorsOne Inc. (SPONF)
Amount & Form of Compensation - $850,000 in Restricted Common Stock
Who Paid for the Campaign & Position with Company if any - SponsorsOne Inc. (SPONF)
Period of Campaign - 2/18/2022 - 2/18/2023
What securities of the Profiled Issuers do we hold?
The positions we hold of the Profiled Issuer are set forth below. We plan to sell these securities during the Campaign.
Name of Issuer & Ticker Symbol - SponsorsOne Inc. (SPONF)
Number of Shares We or our Affiliates Hold - 85,000,000
Price We Paid Per Share - $0
Date Issued - 2/18/2022