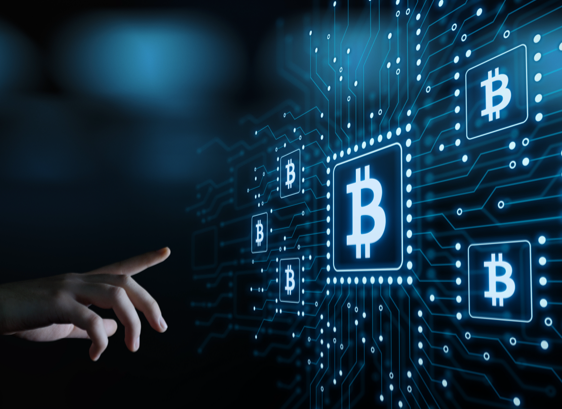 Inflation is the highest it's been in 40 years, international supply chain issues plague trade, and the "new normal" remains a challenging shift for many. Yet, we are more excited than ever about what's going on in the crypto space. From rollercoaster value waves, to NFT madness, and the pending prevalence of web 3.0 – We wouldn't be surprised if 2022 built the foundation for the next phases of crypto. 
Part of the appeal of cryptocurrency is just how exciting it can be. No other asset class is as volatile; huge booms and busts are normal, even expected. And despite a recent downturn, crypto assets have consistently been among the best performers, even during a down market. 
Even though uncertainty remains throughout the market, crypto and blockchain investments are looking as good as ever. The appeal lies, in part,  due to the industry's agility. Crypto mines have come under fire as of late, because of the vast amounts of energy they consume. One report states, "The report states that each Bitcoin transaction consumes 1,173 kilowatt hours of electricity. That's the volume of energy that could "power the typical American home for six weeks," the authors add. The Bitcoin mining that enables a purchase, sale or transfer, it posits, uses a slug of electricity that costs $176." 1
Miners and enthusiasts don't take this lightly. Especially now that Chinese (and possibly Russian) servers are being shut-down, much of the computing power is coming home to the good ol' USA. But the public is demanding more environmentally-friendly practices: which is exactly why we think companies like Fourth Wave, Marathon, Bit Digital and Riot Blockchain are making efforts to Go Green. 
Fourth Wave Energy Inc. (OTCQB:FWAV) is jumping into the exciting world of cryptocurrency mining in a big way with the recent acquisition of EdgeMode High Performance Computing. With over 600MW of forecasted mining and compute capacity coming online soon, EdgeMode is a leading player in an industry that could see massive growth over the next few years. 
Fourth Wave Energy, Inc. (OTCQB:FWAV) announced the acquisition in December, via a reverse triangular merger. EdgeMode has over 600MW of forecasted mining and compute capacity coming online by January 2022, making it one of the largest players in this high stakes game that some have compared to literally printing money. With their acquisition, Fourth Wave is pivoting from solar energy to the booming cryptocurrency market, a move that we think will pay off big. With Fourth Wave's experience in solar, we are excited to see what they do to create synergies between creating high hash rates and low energy costs. 
Speaking of hash rate, that's pretty much the name of the game in the crypto mining world. Think of hash rate like the size of a shovel – each "coin" is buried under tons of dirt, so the company with the biggest shovel will reach the coin fastest. Obviously that's an oversimplification, but the principle holds true. As the hash rate increases, so too does a miner's ability to solve complex algorithms. The more algorithms solved, the more coins a miner will get. 
Marathon Digital Holdings Inc (Nasdaq: MARA) aims to build the largest mining operation in North America at one of the lowest energy costs. The whole pitch here is that Marathon helps you gain exposure to Bitcoin in your portfolio without having to deal with the complications of holding the asset directly. That's crucial for older-school investors who don't want to have to spread their bandwidth across managing cold and hot storage wallets, pay attention to a specific digital exchange, and worry about things like "gas" for swaps. It's a lot to handle, so Marathon aims to make it easier. And their goal is to do this with the biggest mining fleet operating with renewable energy. 
"In January (2022), we improved our bitcoin production 816% year-over-year as we produced 462 bitcoin during the month and increased our bitcoin holdings to 8,595 BTC," said Fred Thiel, Marathon's CEO, in a recent press release. "Given our scale, our low cost access to renewable power behind the meter, and our strong balance sheet, we believe Marathon is uniquely positioned within our industry today, and we look forward to scaling our mining operations to 199,000 miners and 23.3 Exahash over the coming quarters."
The goal of building a mining operation so big will require a lot of power. So it is nice to see the company taking renewable energy sources into consideration on a leadership level. For ESG investors this type of commitment opens up opportunities to add crypto into portfolios that previously would have been out of the question. 
One of the most sustainability focused miners is Bit Digital (Nasdaq: BTBT). All of their global locations across the US and Canada offer affordable access to clean energy including hydro, solar, and wind, mitigating the environmental impact of their operations. Sustainability is a major strategic focus, and they work with an independent ESG consultant to self-monitor, set targets, provide transparency, and help us to improve our percentage of green electricity and other sustainability initiatives.
As one of the biggest miners in North America, with a current hash rate of 1.603 EH/s, and a goal of growing month-over-month, investors will be glad to know that Bit Digital has their sights set on the majority of their miners using renewables. 
Big miners are going to need a lot of space, and what state is better for wide open stretches of rural countryside with a ready workforce than Texas? If you said Alaska, you're out of your mind, and likely a scallywag beyond redemption. Riot Blockchain, Inc is a Bitcoin mining company, supporting the Bitcoin blockchain through rapidly expanding large-scale mining in the United States. They are focused on expanding operations by increasing their Bitcoin mining hash rate and infrastructure capacity, believing that the future of Bitcoin mining will benefit from American operations, specifically basing many of their machines in Texas. 
"Riot is well-positioned for continued growth and production in 2022," said Jason Les, CEO of Riot Blockchain. "We are pleased to share that miner deployments in one of our immersion-cooled buildings are now fully underway. We have refined our process for driving immersion-based miner installations and are now initiating tests on productivity enhancements supported by this cooling technology."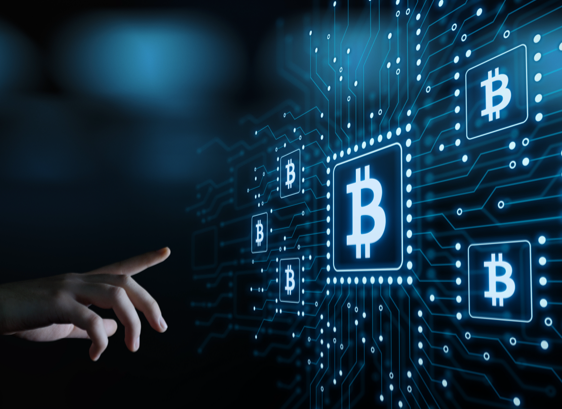 As the largest Bitcoin miner by developed capacity in Texas, Riot employs nearly 200 full-time team members at the Whinstone Facility, in addition to another 400 contractors, in Rockdale, TX. While Texas is known mostly for oil and cattle, you might be surprised to know that it is the biggest producer of renewable energy in the U.S., producing about 12% of renewable energy in the U.S.2 That's even bigger than vocally  pro-green states like California. (the views expressed in this editorial, especially in relation to Texas' superiority, while factual do not necessarily represent the views of microcaps.com)
Even as the value of Bitcoin and other crypto assets rise and fall, the need for miners will continue to increase. Add to that the utility behind companies that give exposure to digital assets without the need to hold the asset and you've got a (potentially) winning formula. 
What will be most interesting to us, will be how the top performers remain in the good graces of environmental and government regulators as they amass bigger and bigger hashrates, needing more and more power as they do so. We're going to keep our eyes on the three mentioned here to make the biggest moves in 2022. If you were to tell us years ago that the reason the U.S. made the most progress toward green energy was internet money, we'd have laughed in your face. Now though? You may just be right. 
Sources
https://fortune.com/2021/10/26/bitcoin-electricity-consumption-carbon-footprin/#:~:text=The%20report%20states%20that%20each,of%20electricity%20that%20costs%20%24176

.

https://www.saveonenergy.com/green-energy/the-best-state-for-green-energy/